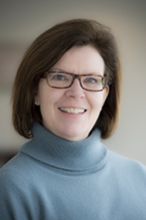 Sheila A. Smith, Senior Fellow for Japan Studies, Council on Foreign Relations
Friday, March 3, 2017 - 12:00pm to 1:30pm
Room 241, Rosenkranz Hall 
See map
115 Prospect Street
New Haven, CT 06511
During the 2016 election, Candidate Donald Trump shook the foundations of U.S.- Japan relations by suggesting Japan could acquire nuclear weapons.  Trump critiqued the alliance for lacking in reciprocity, and suggested this was no longer in U.S. interests. In a rapidly changing Asia, the United States and Japan will need to adapt to a nuclear-capable North Korea and an increasingly assertive China. Can President Trump manage U.S. alliances in Asia? How can Prime Minister Shinzo Abe address U.S. concerns about burden sharing in the alliance?  What are the challenges ahead for Washington and Tokyo, and will the alliance survive?
---
Sheila A. Smith, an expert on Japanese politics and foreign policy, is senior fellow for Japan studies at the Council on Foreign Relations (CFR). She is the author of Intimate Rivals: Japanese Domestic Politics and a Rising China (Columbia University Press, 2015) and Japan's New Politics and the U.S.-Japan Alliance (Council on Foreign Relations, 2014). Her current research focuses on how geostrategic change in Asia is shaping Japan's strategic choices. In the fall of 2014, Smith began a project on Northeast Asian Nationalisms and Alliance Management. 
Smith is a regular contributor to the CFR blog Asia Unbound, and frequent contributor to major media outlets in the United States and Asia. She joined CFR from the East-West Center in 2007, where she directed a multinational research team in a cross-national study of the domestic politics of the U.S. military presence in Japan, South Korea, and the Philippines. She was a visiting scholar at Keio University in 2007-08, where she researched Japan's foreign policy towards China, supported by the Abe Fellowship. Smith has been a visiting researcher at two leading Japanese foreign and security policy think tanks, the Japan Institute of International Affairs and the Research Institute for Peace and Security, and at the University of Tokyo and the University of the Ryukyus.
Smith is vice chair of the U.S. advisors to the U.S.-Japan Conference on Cultural and Educational Exchange (CULCON), a bi-national advisory panel of government officials and private sector members. She also serves on the advisory committee for the U.S.-Japan Network for the Future program of the Maureen and Mike Mansfield Foundation. She teaches as an adjunct professor at the Asian Studies Department of Georgetown University and serves on the board of its Journal of Asian Affairs. She earned her MA and PhD degrees from the department of political science at Columbia University.
Sponsored by The Japan Foundation Center for Global Partnership